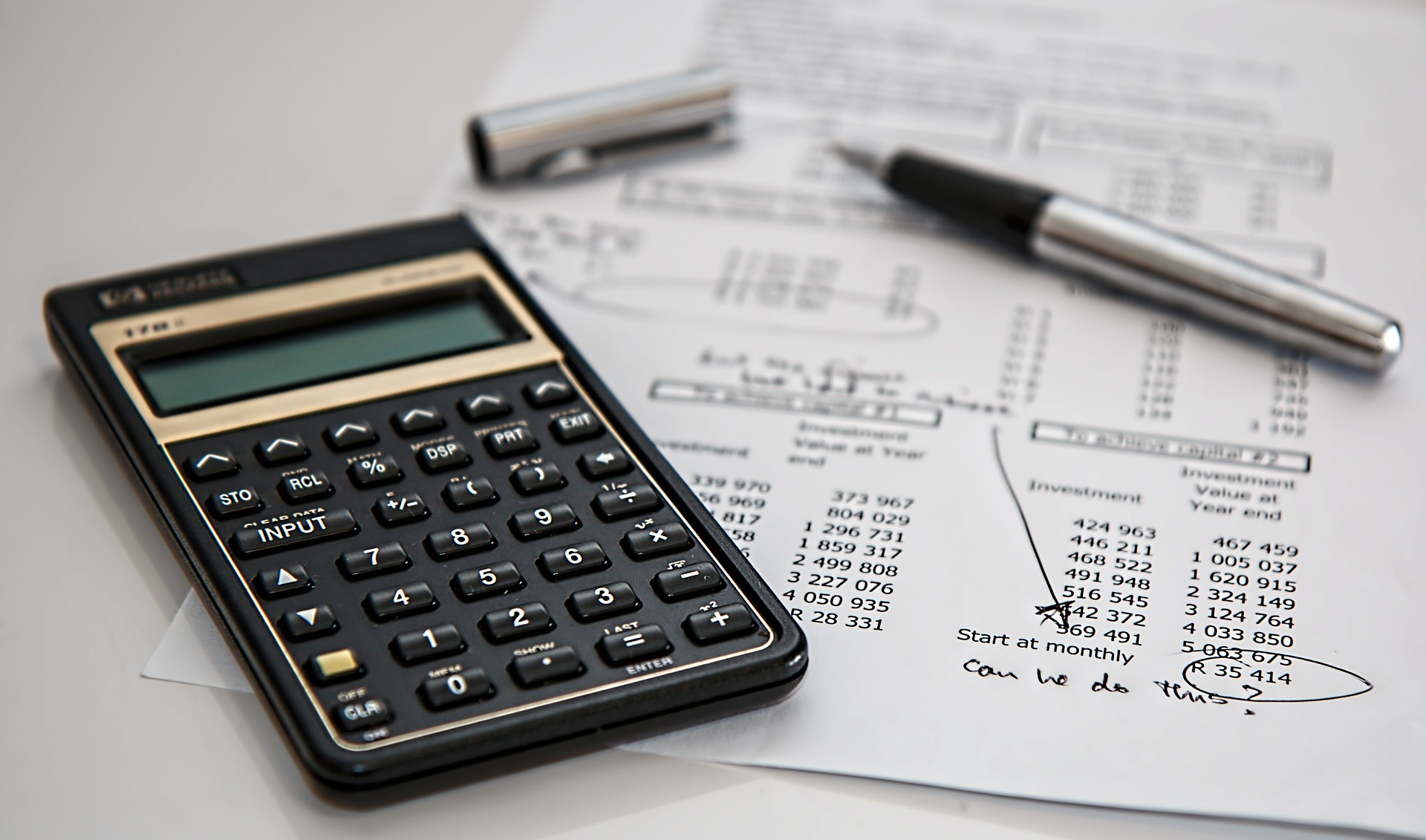 Read almost any financial self-help book, blog, or article and one of the first recommendations will most likely be to create a budget. The authors will say things like, "Having a detailed budget is one of the keys to managing your money" or "Regularly tracking your income and expenses will provide a clear picture of where each dollar you earn is being spent". While I definitely agree with these statements in principle, the truth is, budgets are hard. Don't get me wrong; the initial setup (i.e. compiling your income and expenses and making adjustments so that they align) is relatively straightforward. It's the process of maintaining a budget over time that becomes laborious. You know, recording every transaction you make each day, trying not to overspend in one category or another, spending time making budget adjustments when money isn't spent exactly as planned, etc. Not only are these budget maintenance tasks tedious, but they can also create a sense of "financial imprisonment". Your money is no longer yours to spend; instead, it's at the mercy of the unappeasable budget!
No Budget???
I realize of course that detailed budgets can be extremely effective at helping to maintain financial discipline. I also recognize that there are many, many people who have successfully utilized budgets to improve their financial situation (i.e. getting out of debt, reducing spending, increasing income, etc.) and I'm sure most of them wouldn't dream of managing their money any differently. To these people I say, keep up the good work! If you've found that a strict budget works for you then stick with it. For me, budgets take just a bit too much work to maintain. As you've probably already gathered from other posts on GoGreenDollar, I prefer my interactions with money to be as simple as possible.
So how do Ms. GGD and I have fun with our money while still investing, paying our bills on time, and staying out of debt all without a strict budget?
Make It Automatic
The best way to maintaining financial discipline without following a strict budget is to automate your finances. If the money you earn automatically goes where it's supposed to, keeping track of every dollar becomes much less important. This is the system we use and we call it our "automatic budget".
In order to implement an automatic budget, you must take advantage of direct deposits, reoccurring account transfers and withdrawals, and automated bill payment. Once everything is set up properly, there's little need for additional budgeting. Each dollar just goes where it's supposed to go. Any money left over is free to be spent (or saved) at your discretion. Let's break down the setup for how an automatic budget might be implemented.
The Automatic Budget
The Accounts
In order to get your automatic budget started you're going to need to open a few different accounts.
High-Yield Savings account (Emergency Fund) – This will be your main savings account. It should hold somewhere between 3 and 12 months of living expenses. Any money you save above that amount should be invested. The money in this account should be used for emergencies only.
Note: If you have not yet saved at least $1,000 in your emergency fund, this should be the first thing you do, even before investing or paying off debt.
Checking account #1 (Bills) – This checking account will be used exclusively for paying bills.
Checking account #2 (Investments) – This checking account will hold funds to be distributed to your investments.
Checking account #3 (Spending) – This checking account holds your "play money". Any funds deposited into this account can be spent freely.
Investment accounts (e.g. 401k, IRA, HSA, Taxable, etc.) – These are the investment accounts that will help you achieve financial independence.
Note: I suggest using Ally for your bank accounts and Vanguard for your investment accounts.
The Steps
Step #1
Add up all of your expenses to determine the amount of money you need to allocate to bills each month. While you're at it, it would be wise to take this opportunity to determine ways to cut back on any unnecessary spending you may be doing (e.g. shopping, subscriptions, eating out, memberships, etc.). Remember, cutting expenses can be a very effective way to build wealth.
Step #2
At work set up your 401k and HSA contributions so that they are automatically deducted from your paycheck. I suggest you use pre-tax contributions in all cases.
Step #3
Set up direct deposit with your job so that each pay period enough money to cover your bills is automatically deposited into your Bill checking account (use the amount you determined in Step #1 divided by the number of pay periods you have per month).
Note: If direct deposit isn't available to you then set up automatic reoccurring transfers between your bank accounts.
Step #4
Set up a second direct deposit linked to your Investment Checking account. The amount deposited into this account each pay period is up to you. Just remember, the more you invest, the faster you will reach financial independence.
Step #5
Set up a third direct deposit linked to your Spending Checking account. All remaining funds should be directed here.
Step #6
Create an online account for each of your monthly bills and set up automatic payments. Use your Bill checking account as the payment source so that each time a bill is due the money will be automatically withdrawn from this account.
If automatic payment is not an option for a particular bill, try setting up automatic bill pay through your bank. With automatic bill pay your bank will send a monthly check to whomever you specify. This option may only be valid for bills whose amounts are constant from month to month.
Note: An alternative option is to link a credit card as the payment source for all of your bills. Once each month you would use the funds deposited in your Bill checking account to pay off the credit card. This method can be used to build/improve your credit score and accumulate credit card rewards points, all while doing something you would already be doing anyway (i.e. paying your monthly bills). It can also help to "smooth" out your bill payments by consolidating everything into one payment per month. This might benefit someone who's bill due dates don't align well with their pay dates. You MUST be responsible with your credit card if you choose this option. Otherwise, you could end up generating a significant amount of debt.
Step #7
Set up a reoccurring automatic deposit from your Investment checking account to your investment brokerage account. The amount of the deposit should match the amount you direct deposit into your Investment checking account each pay period. If you implement this correctly, your Investment checking account should usually have a zero balance. The funds would be direct deposited into your Investment checking account each pay period and then automatically withdrawn and deposited into your investment brokerage account. Use the investment hierarchy to decide the order of your investments.
Note: It is possible to set up direct deposits directly with some investment brokerages. If your investment brokerage allows this, you can skip the creation of the Investment checking account and link directly to your investment brokerage account instead.
Step #8
The remaining money deposited into your Spending checking account is money you are free to spend. Buy that new gadget you've been wanting. Take your significant other out on a date. Pick up a new Lego set for your kids. What you do with this money is totally up to you. You could choose to save it for a large purchase you want to make in the future or blow it all in a single night. Now that your budget is automated you can spend this money with the knowledge that everything else has already been accounted for.
Note: If you end up with extra money and you don't have anything, in particular, you'd like to spend it on, it may be wise to deposit these additional funds into your investment account. The more you invest the better!
And that's it! You have just implemented your very own automatic budget.
Final Thoughts
If you'd like to maintain financial discipline but also want to avoid maintaining a strict budget, an automatic budget may be right for you. I have found it to be the perfect budgeting system for me. Try it out for yourself and let us know what you think.
Tools To Get You Started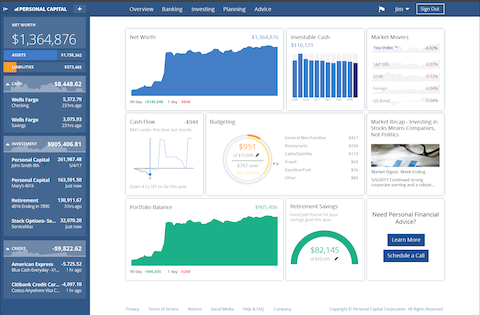 Get a head start on your journey toward achieving financial independence by analyzing and tracking your income, expenses, investment performance, and overall net worth with the free online wealth management tool Personal Capital.
We use Personal Capital regularly to analyze our investment fees, track our investments, and project our net worth. We also periodically review our progress toward retirement with their retirement planning calculator.
If you'd rather do things on your own, become a subscriber today and you'll receive our Free Financial Planning Dashboard. This tool allows you to enter your income and expenses to create a detailed budget. You can use it to track your spending habits over time or just to get an idea of where your money is going each month.  Take a look at the automatically generated charts and you may discover you have a little more cash to invest than you thought.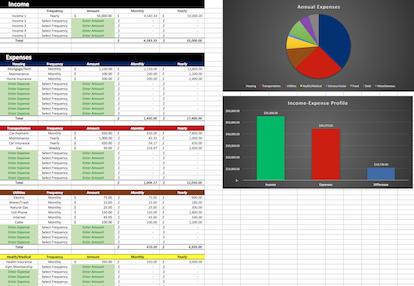 If you're interested in detailed instructions on how to budget, save, pay off debt, and invest, check out The 6 Phases of Building Wealth. This book provides step-by-step instructions for working through each "Phase" in the process of achieving Financial Freedom. If you're just starting out, the information in this book will provide you with an invaluable resource. You can pick up the digital version for only $2.99 on Amazon.
Disclosure: Some of the links found on this website may be affiliate links. Affiliate links pay GGD a small commission when you click through and/or make a purchase. This is at zero additional cost to you.
Full Disclaimer/Disclosure