Next time you are in a restaurant, take a moment to look at the tables of people around you. Take in the ambiance, watch the hustle-and-bustle of the wait staff, most of all, pay attention to the many half-eaten plates of hamburgers and fries, steaks, salads, pancakes, and other wasted meals. Sadly, while we all enjoy spending time socializing at dinner or preparing meals at home, a large portion of the food we buy ultimately goes to waste. According to an article from the Washington Post, on average, 17 percent of the food ordered at restaurants is never actually eaten. Unfortunately, things don't change much once when we get home. The average American family throws out 14 to 25 percent of the groceries they purchase. This comes at an estimated cost of $1,365 to $2,275 every year!
Not only is wasting food an expensive bad habit, but there are also devastating ecological impacts as well. These impacts include the destruction of natural habitats for the installation of farmlands, pesticide contamination, and the expansion of landfills. Perhaps one of the biggest impacts of all is the huge amount of water wasted while washing and hydrating the plants and animals that eventually become our food. According to NPR, along with the 1.3 billion tons of food wasted every year worldwide, 45 trillion gallons of water is also wasted in the process! Moreover, food waste is a large contributor to global warming; emissions are produced when transporting food, cows release a significant amount of methane, and greenhouse gases are generated in landfills from decomposing food. Regrettably, these ecological impacts are beginning to create shortages in some of our favorite foods such as chocolate, coffee, and avocados. Growing these crops and sustaining them is becoming increasingly difficult. As the foods we eat become more scarce, they will also become more expensive. High priced food affects everyone's pockets.
Our Food Waste
After reading about the environmental and financial impacts of food waste, Mr. GGD and I decided to track the food we waste in an effort to reduce our contribution to the problem. We purchased a kitchen scale, set aside a pen and notebook and created a journal to track our food waste. In this "food waste journal", we document the date, the weight, and the cost (when applicable) of all the food we waste including spoiled groceries, uneaten take-out from restaurants, and old leftover meals. Since January 1, 2018, we have noted 347.8 ounces (approximately 21.7 pounds)!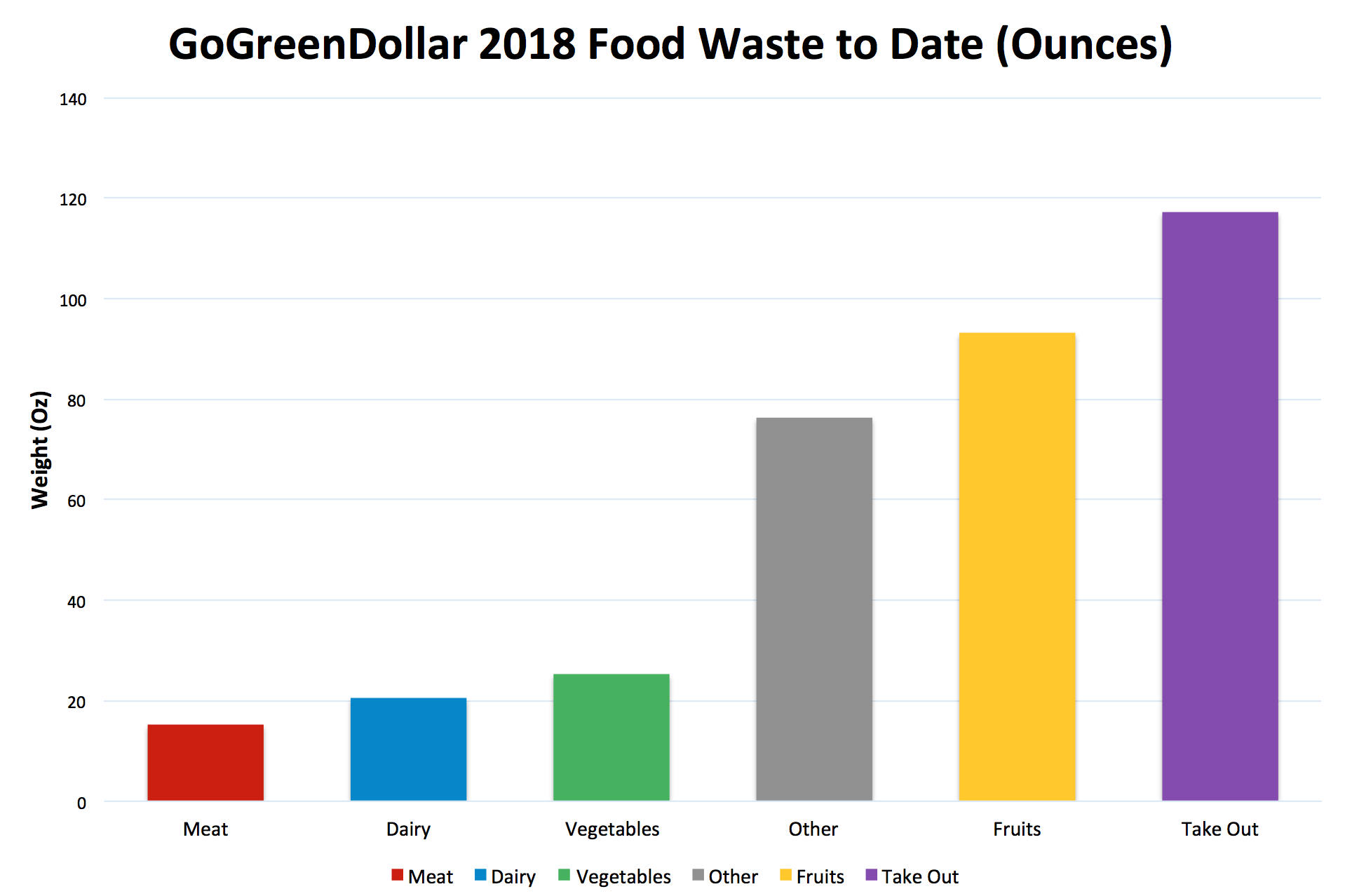 Now that we are keeping track of our food waste, we will continue to challenge ourselves to do better. We will follow up with you at the end of the year with our final numbers and establish our 2019 goal. Our planet relies on this important progress. Let's do this together!
What Can You Do?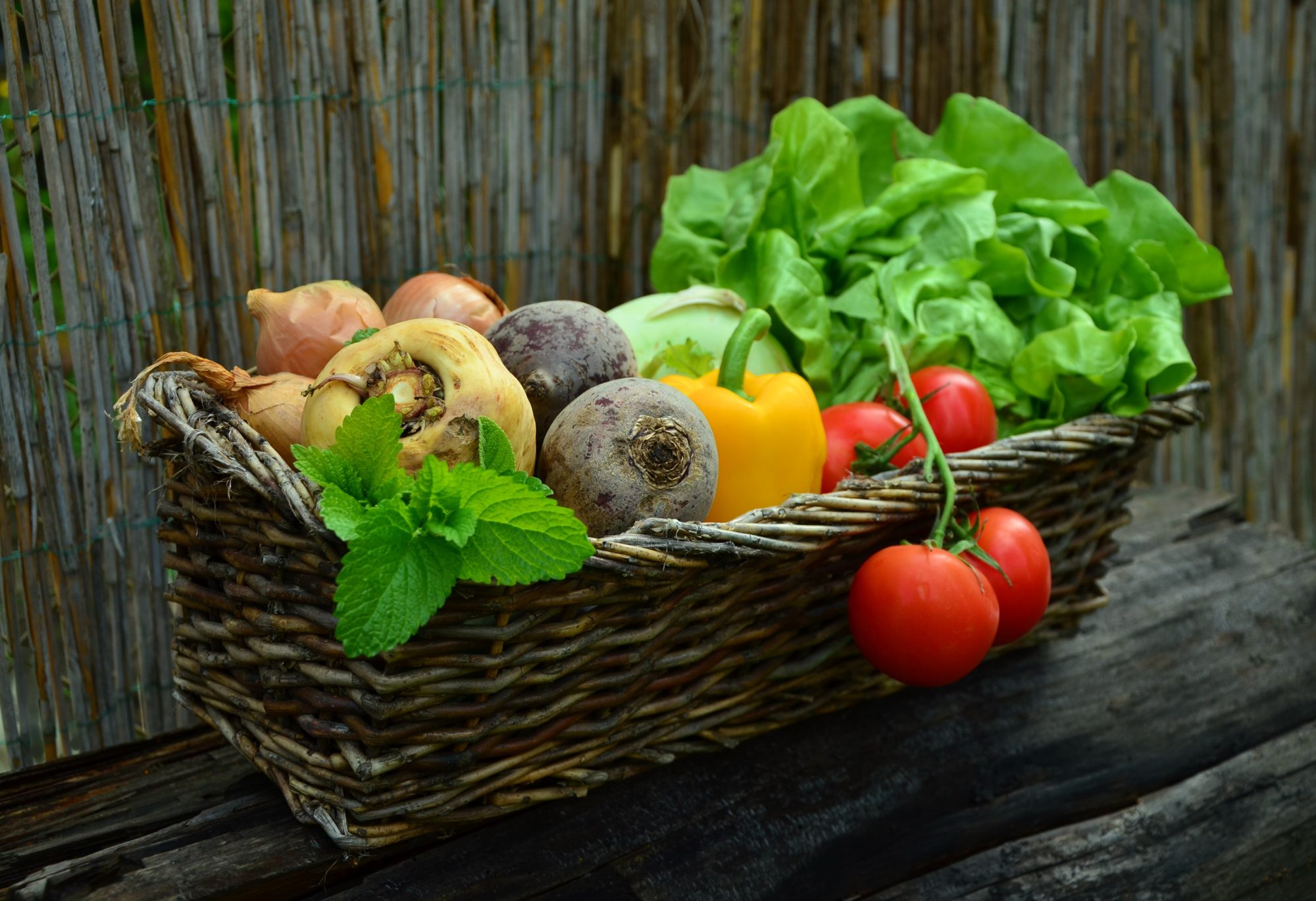 Have you ever calculated how much money you spend eating out? How about groceries? How many of those dollars are thrown in the trash because you can't eat everything on your plate at the restaurant or you refuse to eat leftovers? Maybe you bought too much fresh produce from your local farmer's market and couldn't freeze/consume your organic strawberries before they spoiled? Or maybe you just prepared too much food for you to consume in a reasonable amount of time? There are many ways you might be creating food waste. Luckily, there are also ways to help curb your impact. Here are a few:
Ask about plate sizing before ordering. If servings are large, you may be able to split an entree with a friend or request a smaller portion. Not only will this reduce the food waste you create, but it will also save money!

Meatless Monday (or any other day). Raising animals for food has a tremendous impact on the environment. Assigning one day a week as a day to avoid eating meat is one way you can help to reduce that impact. Less meat being consumed means fewer animals being raised and harvested for food.

Make a delicious stew using meat and vegetables that may be on the verge of spoiling.
Use a blender to make a healthy and refreshing smoothie using overly ripened fruits and vegetables (I like to freeze berries before they go bad, then later I'll add them to a smoothie or eat them as a chilled snack). 
Decline extra chips and salsa, bread, breadsticks, condiments or any other item you don't intend to consume (see Water Conservation: Your Life Depends On It)
Plan your meals. Making food at home and preparing the appropriate portion size not only reduces food waste, but it's most likely less expensive than dining out. While you are at it, go ahead and invest the savings (see Pancakes Cost More Than You Think)!

Save Green. Check your local grocery store for discounted rates on produce that isn't the most beautiful for display
Final Thoughts
Food waste is a huge problem in our modern society. While we may immediately think of the fresh fruits and vegetables that spoil, don't forget the animals that lose their lives in vain to these wasteful habits. We must have a delicate balance between our needs, as a growing population, and the sustainability of our resources. What are some of the ways that you reduce food waste? Do you have any favorite recipes? Let's all do our part to tackle this issue. What we do matters!

Tools To Get You Started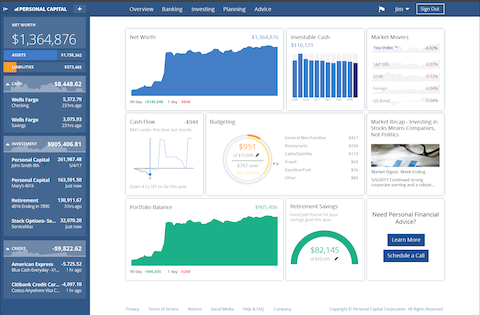 Get a head start on your journey toward achieving financial independence by analyzing and tracking your income, expenses, investment performance, and overall net worth with the free online wealth management tool Personal Capital.
We use Personal Capital regularly to analyze our investment fees, track our investments, and project our net worth. We also periodically review our progress toward retirement with their retirement planning calculator.
If you'd rather do things on your own, become a subscriber today and you'll receive our Free Financial Planning Dashboard. This tool allows you to enter your income and expenses to create a detailed budget. You can use it to track your spending habits over time or just to get an idea of where your money is going each month.  Take a look at the automatically generated charts and you may discover you have a little more cash to invest than you thought.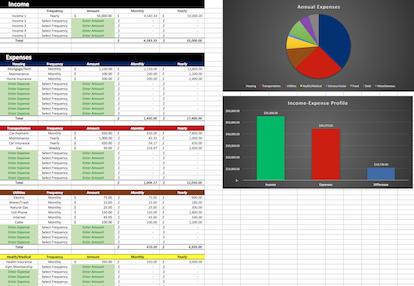 If you're interested in detailed instructions on how to budget, save, pay off debt, and invest, check out The 6 Phases of Building Wealth. This book provides step-by-step instructions for working through each "Phase" in the process of achieving Financial Freedom. If you're just starting out, the information in this book will provide you with an invaluable resource. You can pick up the digital version for only $2.99 on Amazon.
Disclosure: Some of the links found on this website may be affiliate links. Affiliate links pay GGD a small commission when you click through and/or make a purchase. This is at zero additional cost to you.
Full Disclaimer/Disclosure